By Ken Francis, President, Eagle Eye Networks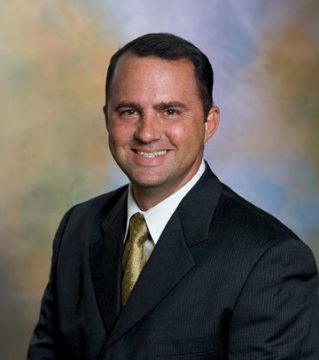 What does EEN do? What services, or products, do you provide?
Founded in 2012, Eagle Eye Networks, Inc., is number one in cloud video surveillance worldwide, addressing the needs of businesses, alarm companies, security integrators and individuals. Eagle Eye's 100 percent cloud managed solutions provide cloud and on-premise recording, bank-level security and encryption, and broad analog and digital camera support – all accessed via the web or mobile applications. Businesses of all sizes and types utilize Eagle Eye solutions for operational optimization and security. All Eagle Eye products benefit from Eagle Eye's developer-friendly RESTful API platform and Big Data Video Framework ™, which allow for indexing, search, retrieval, and analysis of live and archived video. Eagle Eye's open Video API has been widely adopted for integration in alarm monitoring, third party analytics, security dashboards, and point of sale system integrations.
How long has EEN been in the physical security market?
Eagle Eye Networks was founded by Dean Drako in 2012 as a cloud-based VMS in the physical security market.
Why did you join ONVIF and how long has EEN been a member?
Eagle Eye Networks became an ONVIF member in 2015 in order to be able to accommodate the rapidly growing number of IP cameras in the industry.
To which specific profiles does your company's products conform, and why is that beneficial to your business? 
Eagle Eye Networks' VMS client conforms to ONVIF Profile S which is beneficial because it allows the Eagle Eye Cloud VMS to quickly and easily recognize and integrate the vast majority of IP cameras in the industry into the Eagle Eye Cloud VMS. 
What does it mean to you to be a member of ONVIF and what kinds of business impacts have you seen as a result?
Being an ONVIF member means Eagle Eye Networks is dedicated to providing our customers with unrestricted access to the widest selection of IP cameras in the industry, helping make the transition to the Eagle Eye Cloud VMS effortless and straightforward. Eliminating the need for customers to purchase new cameras to transition their VMS solution decreases the customer's total cost of ownership which increases the likelihood that a potential customer will choose Eagle Eye Networks. 
Are there any specific benefits membership brings to your business? 
Being an ONVIF member provides Eagle Eye Networks with a way to quickly and efficiently integrate a vast number of IP cameras into our world-class Cloud VMS solution providing our customers with maximum flexibility in their selection of security surveillance cameras, or even allowing customers to transition from their old VMS solution to Eagle Eye Networks without having to purchase new cameras, providing Eagle Eye Networks with a clear competitive advantage over other VMS solutions that lock customers into purchasing specific devices.
Author bio: Ken Francis joined Eagle Eye Networks in 2016 after spending over two years consulting to the industries' leading service providers on product management, services and acquisition. In his last role, Ken was responsible for ADT's re-entry into the commercial market. Once launched, Ken's focus shifted to the commercial and small business product and acquisition strategies. Prior to ADT, Ken was the COO and co-founder of Securadyne, a full service security solution provider. At Securadyne Ken developed the hosted, managed and monitored product strategy and led daily operations. Previously, Ken served as the Vice President of Sales and Marketing for UTC's Global Security Products manufacturing business and led the GE Security, Integrated Systems Program as the Global Product General Manager. In both roles, Ken was responsible for the growth of software based video and access control products through the leadership of international product management teams and the expansion of global channels. These experiences provided a unique insight into the enterprise and small-business security markets and the fast growing use of cloud technologies for the improvement of channel partner's and customer's cost reductions.